Friday, April 22, 2005
Why anwar?!
why not scott or anthony?
darn stupid americans!
kevon 5:00 PM
Thursday, March 03, 2005
Yo no soy estupido
No esconda lo que usted se siente
Diga mi lo que es verdadero
Soy no estupido y insensible
se su intencion...
digame por favor esto no es apenas mi imaginacion
kevon 12:02 PM
Monday, February 28, 2005
Hurray for ray!
My shout outs to ma'boy jamie foxx!
kevon 6:38 PM
Friday, January 21, 2005
Ocean's Twelve
... I would pick an episode of CSI over this movie...
kevon 9:14 PM
Monday, December 27, 2004
Jam time (part2)
Same place, sunday night...
kevon 2:47 PM
Friday, December 24, 2004
Merry Christmas!
kevon 9:16 PM
Monday, December 20, 2004
jam time
I jammed with 7th sign last night at
legend live house
in malate!
ASTEEG!
I had nine beers but I was sober enough to sing. And I sing better when I have a little alcohol in my system. Next week ulit! Nood naman kayo!
kevon 2:01 PM
Tuesday, December 07, 2004
I sure wish we had snow...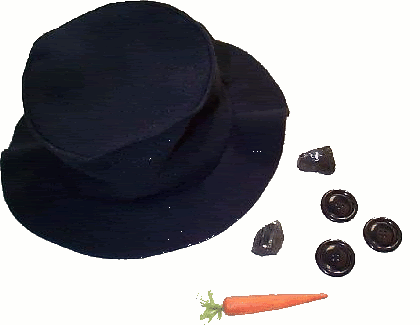 Wouldn't that be cool?
kevon 4:56 PM
Tuesday, October 26, 2004
Don't ya'll just love Christmas!
My favorite time of the year! Merry Christmas everyone!
kevon 8:14 PM
Thursday, October 21, 2004
Currently Re-grouping
I'm in little bits and pieces. Keep taggin'! I guess that'll make me feel better.
kevon 6:07 PM
Saturday, October 09, 2004
freaky earthquake!
Did you feel the earthquake last night? Scared the crap outta everyone! I was in Mc Donald's last night when that happened (Don't you just love Mc Donald's.). Anyway, Everyone ran out of the building! I don't know what's wrong with me, but earthquakes, they don't scare me. Not a bit.
I was just sitting there enjoying my fries, but in my head, I was like, "hang in there kev, when everyone's out, go for the burgers!"
Hey! At least I wasn't going for the cash-registers.
kevon 2:28 PM
Thursday, October 07, 2004
personal style
It's funny how in an urban jungle like ours, people still think that personal style is about fitting in, getting lost in a sea of sameness.
I went out for a nice afternoon stroll at the mall yesterday. Visiting power books, M1, basically just walking around green belt.
Now usually when I go out, I don't think about what to wear, I just wear what I feel like wearing. So I put on a pair of chucks, a pair of faded and torn pants (my brother calls it
"101H"
pants as in
"101 Holes"
I love wearing those pants.), a shirt I got from Rustan's (it looks old but it's really new, I think they call it
vintage
.) and to top off my ensemble, I wrapped my head with an old shirt.
Yeah, I may look ridiculous... Better that than look like everyone else.
While I was standing in line at Mc Donald's, I noticed a group of high school boys (all covered in fake silver bling) from across the room were laughing and pointing at me. Of course I didn't care. But one of them punk asses yelled out,
"Yan ata ang uso ngayun"
Normally, I still wouldn't give a damn, but I figured I should take it upon myself to teach these kids some manners. So i came up to them, slammed my fist on their table and asked them,
"Is there a problem?"
I wasn't picking on a fight or anything, but they chickened out anyway.
kevon 1:07 PM
Tuesday, October 05, 2004
With The Birds I'll Share This Lonely View
Whatever happened to us?
Was there ever an us?
Or was it all just my imagination?
++++++++++
Joy siy, and a jagged little pill
Up the stage, about to sing and someone yelled out my name!
KEVIN!
It was my former classmate Joy Siy. Weird, but somehow I knew I was gonna bump into someone I haven't seen in a long time.
Well, after the show there's an after party. And in that after party there's a lot of craziness goin' on. I haven't smoked for almost three weeks now and I don't plan to start the habit again. But being in the middle of three-dozen chain smokers wasn't easy.
There I was sitting on a corner, a beautiful girl came up to me and handed me a pill.
"ano to?"
"Valium, inumin mo na para hindi ka naman malungkot diyan."
I still have the pill with me...
But i'm not taking it...
I'm done with smoking, I'm not gonna start with something worse.
kevon 4:56 PM
Wednesday, September 29, 2004
Isn't it obvious? I have the biggest crush on her!
++++++++++
My dad left for Thailand this morning
Take care dad! Get me something you think I'll like!
kevon 2:36 PM
Monday, September 27, 2004
Heard Prayers
This is so weird!
Right after finishing my last post last night, I received a message from her.
Good night kev.
hope you sleep
well tonight.u
Sender:
Kate
+63927...
Sent:
21:48:12
09/25/2004
My heart leaped with joy! My hands were shaking as I typed my reply message...
Then,
BEEP!
Check Operator Services!
Believe me, I almost cried! Good thing Vea was there to save my ass.
We were chatting through YM.
Vea: globe ka diba? sheran nalang kita ng load.
Oh Vea you're a real life saver! I can't thank you enough!
So I texted her good night, sweet dreams and all the cheesy things that I could think of. Then I told her that i really, really miss talking to her.
Well, this is what she had to say,
"Edi let's talk sometime.u"
Pretty simple huh?
But to me that meant a lot! A whole lot! I am so looking forward to that talk!
kevon 6:30 PM
Sunday, September 26, 2004
Why are you so torpe?
Questions regarding my love life (If I have one) usually fall under the category of
"non of your business!"
And by the manner that person asked me that question, I'm positive he's referring to my love life.
I am not torpe! I do talk to kate when i have the chance. It's just don't get that chance quite often.
I miss her... We used to text each other every couple of hours just to check up on each other.
i miss her... I really mis her...
++++++++++
Dry Your Eyes
In one single moment your whole life can turn 'round
I stand there for a minute starin' straight into the ground
Lookin' to the left slightly, then lookin' back down
World feels like it's caved in - proper sorry frown
Please let me show you where we could only just be, for us
I can change and I can grow or we could adjust
The wicked thing about us is we always have trust
We can even have an open relationship, if you must
I look at her she stares almost straight back at me
But her eyes glaze over like she's lookin' straight through me
Then her eyes must have closed for what seems an eternity
When they open up she's lookin' down at her feet
Dry your eyes mate
I know it's hard to take but her mind has been made up
There's plenty more fish in the sea
Dry your eyes mate
I know you want to make her see how much this pain hurts
But you've got to walk away now
It's over
So then I move my hand up from down by my side
It's shakin', my life is crashin' before my eyes
Turn the palm of my hand up to face the skies
Touch the bottom of her chin and let out a sigh
'Cause I can't imagine my life without you and me
There's things I can't imagine doin', things I can't imagine seein'
It weren't supposed to be easy, surely
Please, please, I beg you please
She brings her hands up towards where my hands rested
She wraps her fingers round mine with the softness she's blessed with
She peels away my fingers, looks at me and then gestures
By pushin' my hand away to my chest, from hers
Dry your eyes mate
I know it's hard to take but her mind has been made up
There's plenty more fish in the sea
Dry your eyes mate
I know you want to make her see how much this pain hurts
But you've got to walk away now
It's over
And I'm just standin' there, I can't say a word
'Cause everythin's just gone
I've got nothin'
Absolutely nothin'
Tryin' to pull her close out of bare desperation
Put my arms around her tryin' to change what she's sayin'
Pull my head level with hers so she might engage in
Look into her eyes to make her listen again
I'm not gonna fuckin', just fuckin' leave it all now
'Cause you said it'd be forever and that was your vow
And you're gonna let our things simply crash and fall down
You're well out of order now, this is well out of town
She pulls away, my arms are tightly clamped round her waist
Gently pushes me back and she looks at me straight
Turns around so she's now got her back to my face
Takes one step forward, looks back, and then walks away
Dry your eyes mate
I know it's hard to take but her mind has been made up
There's plenty more fish in the sea
Dry your eyes mate
I know you want to make her see how much this pain hurts
But you've got to walk away now
It's over
I know in the past I've found it hard to say
Tellin' you things, but not tellin' straight
But the more I pull on your hand and say
The more you pull away
Dry your eyes mate
I know it's hard to take but her mind has been made up
There's plenty more fish in the sea
Dry your eyes mate
I know you want to make her see how much this pain hurts
But you've got to walk away now.
Sad Song...
kevon 8:54 PM
Friday, September 24, 2004
The prank tagger just won't give it a rest!
Sorry guys! don't worry, I'm getting flooble! But for now no tag board.
I wouldn't say anything like that to Vea!
I'm a good Christian Boy...
kevon 1:26 PM
Wednesday, September 22, 2004
If you're going to make a mistake, do it right.
The plural form of
Stuff
is not
Stuffs
, it's still
Stuff
. But if you're going to make this mistake, pls. do it right.
Knife-Knives
Leaf-Leaves
Loaf-loaves
Ergo,
Stuff-Stuves
.
Okay, that was a joke. I am not Simple-minded.
kevon 11:13 AM
Monday, September 20, 2004
Shang Di
This is the God i worship. Learn more about my God,
click
here.
kevon 8:18 PM
Sunday, September 19, 2004
Just so you guys know, I'm back in my happy mode!
vea
great party! Happy birthday again girl!
Vea one of the sweetest, if not the sweetest girl I know! From baka ng batangas to bagging first prize in last year's drama fest! We've come a long way, i guess... Anyhow, We were the key players!
(a year ago)
(The reunion!)
HAHAHA! miss you vea!
LOVE YOU!
kevon 7:40 PM
Friday, September 17, 2004
there's an A-Hole on the loose!
I've heard of prank callers and prank texters before. But prank taggers? please!
kevin: cha, it's none of your business okay? and arianne: i know you wanted to have sex with me huh? right? what a flirt.
You see folks, i don't do these sorta tags.
To the one who's doing this
may the wrath of God fall upon you!
You have pissed me off so badly that you leave me no choice but to place a hex on you!
May you have sleepless nights, may you lose your eyesight! May your feet and hands and face be filled with horrible blisters!
MABAOG KA SANA!!!
There that should teach you a lesson...
GET A LIFE YOU PRICK!
kevon 3:57 PM
Monday, September 13, 2004
If I Aint Got You
It took me all night to get to play this song right. All the hard work infront of the keyboard payed off. Now i just need a female vocalist to sing Alicia Key's part.
kevon 1:33 PM
Tuesday, September 07, 2004
no mo' drama!
Kate: The girl who cracked me up when I thought smiling was impossible.
kevon 11:45 AM
Sunday, September 05, 2004
post replay
4/4/2004 "Goodbye" 604 K.A.L.C. version
I wish that I could find the perfect words to say,
But maybe silence is the best way to explain.
I wish that I could buy a little more time,
but everything changes I guess that's life.
Don't throw away all the moments that we had.
Just walk away but don't walk away mad.
Coz we knew this time would come soon,
But now it's too late and it is time for us to say,
It's time to say goodbye...
It's kinda funny how the way time flies.
Just when you thought you knew, it just passes you by.
You know it's time to turn the page, another chapter is about to end
and that's the hardest part.
Don't throw away all the moments that we had.
Just walk away but don't walk away mad.
Coz we knew this time would come soon,
But now it's too late and it's time for us to say,
It's time to say goodbye...
I can't believe it's time.
Well I guess it's here, the time we all feared
I'm struggling hard tryin' to hold back tears,
Where did all the time go I don't understand
I guess this is what happens while you're makin' plans.
On and on time flows on,
Quickly here and now it's gone
But hey... let's celebrate the good times
But for now I guess this is
Goodbye...
++++++++++
Square in the ass!
Kevin: reality bites!
Moe: square in the ass dude! Square in the ass...
To the gang,
I didn't tell you this when I had the chance, so I really hope you get to read this.
A huge part of me wants things the way they were, a small part of me tells me that i should face the music.
It's funny how that small part can be so influential. Somehow I knew this was coming. I can't blame you guys, us not being with you as often as before could be the big factor. let's face it we've grown apart.
I'm starting to care less about the group, and that's just sad. I don't care if you find new people to hang out with, that's understandable. I went to mina's party just for old time's sake.
Don't get me wrong, I'm not bitter and I still care for each one of you, individually but I'm afraid not as a group. I just think that it would be so selfish of me to expect the same treatment I had from you guys before now that I'm not around that often.
I love you guys and you know that!
I still have a lot in mind but I can't spill everything. I just want to clarify one thing, the degree of our friendship may change but I don't want our friendship to end.
Tina, Ak, Toni, Mina Keep in touch, you know how to reach me. I'm one call away.
++++++++++
This is what's really on my mind.
I'm still very.
I tried but I can't.
I can't so I can't.
I tried pretending.
I did a great job.
And so I think.
I still.
But I'm a coward.
I'll regret this day!
Doesn't make sense? Believe me it does. If you know me, you'll know what's on my mind.
But then again, no body knows me.
kevon 1:47 PM
Saturday, September 04, 2004
Happy Birthday Mina!
drink! eat! and be merry!
And we'll be poppin' the first beer to Mina and the gang! fa' sho'!
The video goes out to the birthday girl Mina. Well at least the part where 50 goes "go shorty it's ya, birthday!" I don't really dig this song... it's just the only video i can find that has the words "happy birthday" in it.
Jaybee, thank you for the video!
kevon 10:38 AM